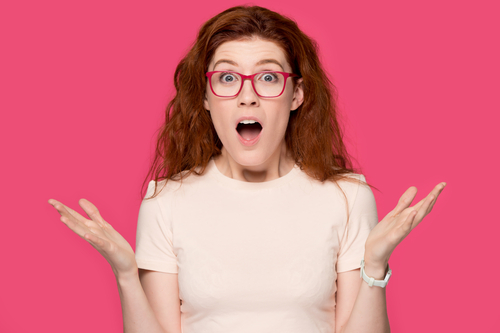 My Husband Believes in Conspiracy Theories and I Don't
May 23rd, 2021 by CnC2
Carla joins us in this episode and explains what a conspiracy theory is. She discusses how normal people shift to extremes. She further talks about how her own husband went down the conspiracy theory rabbit hole and is driving her crazy.  She touches on QAnon, eating babies, stolen election, America is a corporation, the vaccine is altering DNA, Marshall Law, The Clintons, Jeffery Epstein and child trafficking.
What would you do if you husband put a loaded gun in every room of the house? If he put plywood on the windows and created barricades in the basement?  Do you worry that your husband might think you are in intruder and shoot you in the middle of the night?
Click play to find out how Carla addresses the conspiracy theories in her marriage and a whole lot more.
You can also find Carla on our Sex Toys episode as well as our Birds and Bees episode. 
Please "Like" our Conversations with Carol n Cheryl Facebook and Instagram page.  Please subscribe to our YouTube Channel.
Visit our website here: https://carolncheryl.com
.
.
.
.
.
#conspiracy, #creepy, #scarrystories, #newworldorder, #unknownfact, #diagree, #marriage, #nottrue, #weirdhusband, #crazyhusband, 
Share
|
Download(

Loading

)