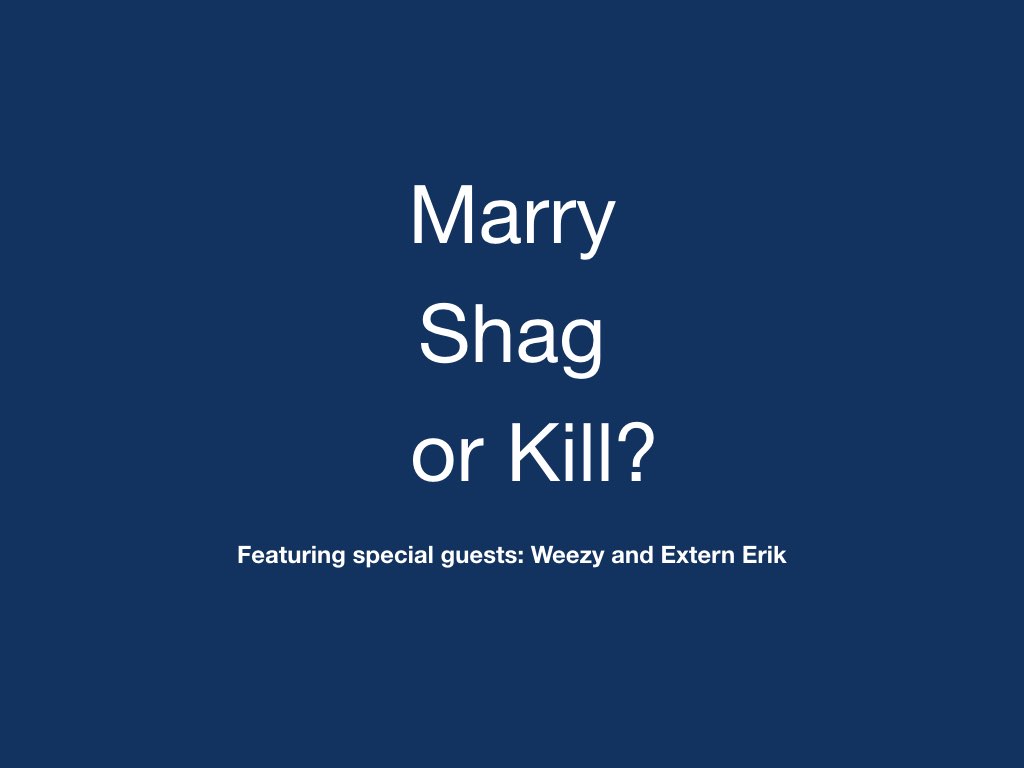 Marry, Shag or Kill?
Nov 27th, 2019 by CnC2
Join Carol n Cheryl as they play Marry, Shag or Kill? Featuring Weezy and Extern Erik.  Find out how many times Cheryl has seen Rod Stewart in concert.  Guess who Carol wants to have a threesome with.  Laugh alone with Weezy as she hints to her cartoon fetish. See how fast Extern Erik confirms Cheryl's facts about the stars. Click listen and play along. 
Please "Like" our Conversations with Carol n Cheryl Facebook and Instagram page.  Please subscribe to our YouTube Channel. Thanks for listening.
Visit our website at: www.carolncheryl.com 
Share